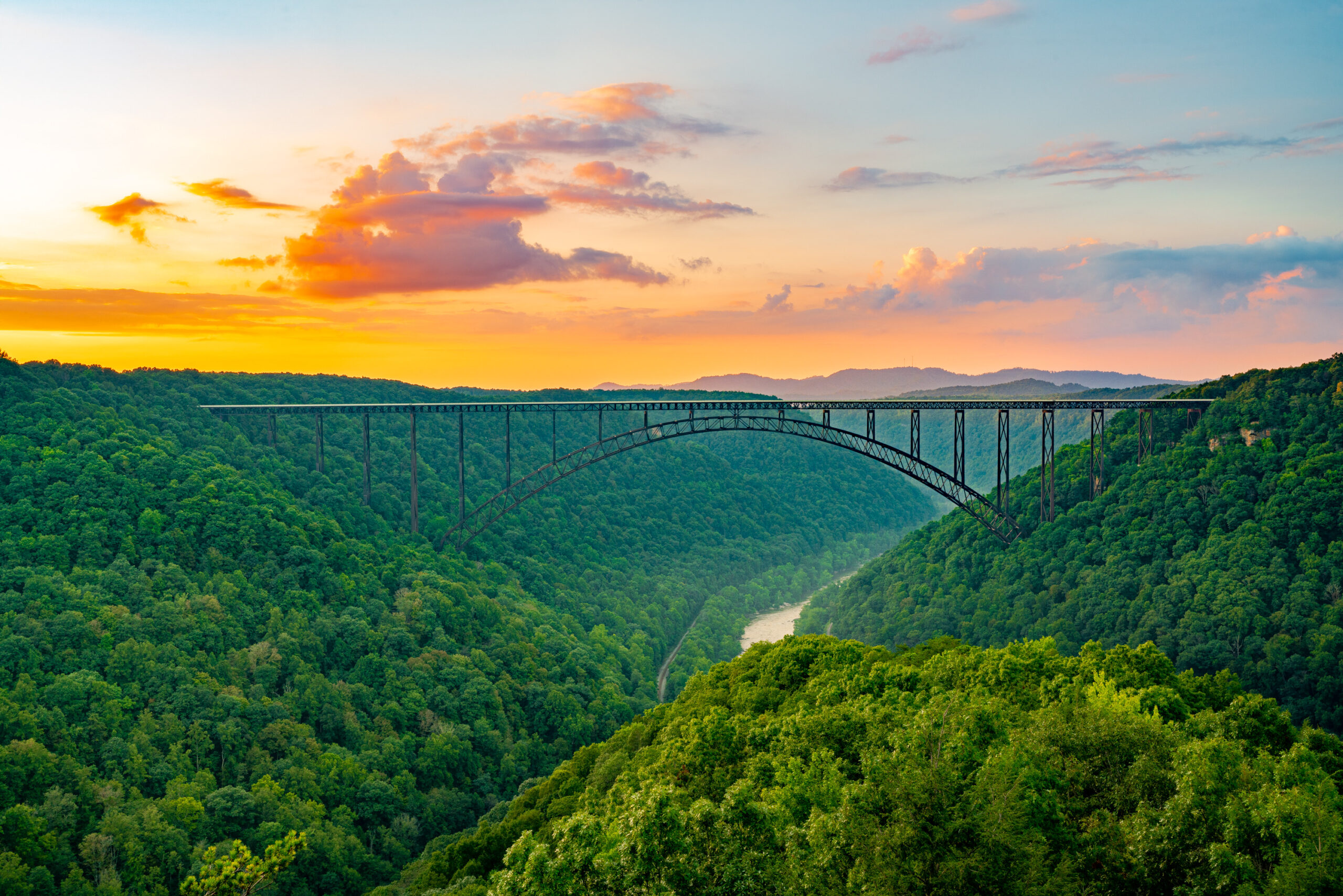 New River Gorge
Move to a charming community where your remote lifestyle meets endless adventures.
Welcome to the Neighborhood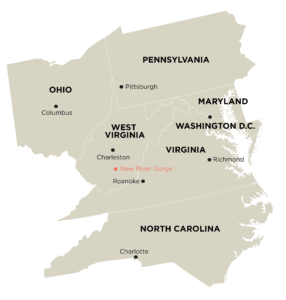 A destination that's loved by avid nature enthusiasts and new explorers alike, the New River Gorge area is the perfect place to plant roots. At the heart of the New River Gorge, Fayetteville was rated one of the coolest small towns in America because of its array of local restaurants, scenic surrounding mountains and recreational activities. With close proximity to Charleston, the New River Gorge is the perfect location to work remotely. 
Outdoor Recreation

A charming area with many natural features, the New River Gorge is known for its outdoor recreation opportunities.

Outdoor Recreation Near the New River Gorge

Cuisine & Culture

Appalachian cuisine, quick bites and everything in between await for you in the New River Gorge to satisfy your cravings.

Cuisine and Culture at the New River Gorge

Housing

Looking for the perfect place to live? Choose from many apartments, plots of land and cozy houses in Fayetteville and other regions surrounding the New River Gorge.

Housing Near the New River Gorge
APPLY NOW
Do you have your heart set on moving to the New River Gorge? Applications are now open, so start filling out your application and begin your ascent today.
Apply Now
Education
A part of the West Virginia education system, the the New River Gorge  community is home to Fayette, Raleigh and Nicholas County schools as well several private school options. This area is also home to New River Community and Technical College, Fayette Institute of Technology and Nicholas County Career/Technical Center.
Community Organizations
The New River Gorge is home to many great community organizations that will help you grow closer to the region. With agriculture being an integral part of West Virginia's heritage, New Roots Community Farm engages community members to learn about food system concepts and the importance of increasing access to local food products. Rim to River Endurance by Adventure Appalachia is an organization dedicated to creating and facilitating top-tier endurance events at the New River Gorge, making fun outside activities more accessible. Active Southern West Virginia has programs such as Community Captains, Kids Run Clubs, Active Places, Workplace Wellness and Signature Events to help people take ownership of their physical health.
Local Employment
Is someone joining you on your adventure? With a wide variety of industries available, your partner is sure to find the place for them. For anyone in the medical field, Fayetteville Healthcare Center, New River Health, Raleigh General Hospital and CAMC Specialty Group are employment options. Working in the tourism industry is made easy as the area is alive with outdoor adventure outfitters, Convention and Visitors Bureaus, state parks and of the New River Gorge National Park and Preserve. 
Explore Local Jobs
Healthcare
Your health will be in good hands when you're in the New River Gorge. The Fayetteville Healthcare Center, Raleigh General Hospital,  CAMC Specialty Group and New River Health each provide a variety of services to meet your needs and conditions.
Picture Yourself In #AlmostHeaven