Frequently Asked Questions
We like to reward curiosity! Check out these frequently asked questions to set your mind at ease.
Program Basics

What is Ascend WV?
Ascend WV is a talent attraction program for remote workers seeking a high-quality lifestyle in the mountains of West Virginia. The best news? Ascend WV pays participants $12,000 to move, and provides a free outdoor recreation package and coworking space after they've made the move. Once you get here, the Ascend WV team will make sure you get settled in and can start exploring Almost Heaven, West Virginia right away.
Ascend WV is looking for applicants who currently reside outside of West Virginia and are full-time remote workers or who own their own businesses outside of WV that can be managed remotely. We are looking for innovative, bright minds drawn to mountain living, the call of Mother Nature and the great outdoors. Sound like you? Sign up to receive alerts when the next application opens!
Are you really going to pay me $12,000 to move?
We sure are! Over your first year with Ascend WV you will earn $10,000, paid in monthly installments. When you fall in love with your new home, we will add in $2,000 for completing your second consecutive year in West Virginia. On top of that, don't forget you will also get a year of FREE outdoor recreation worth over $2,500.
When are the incentive payments provided? Is it a lump-sum or is there a payment schedule?
Payments will be provided on a monthly basis, with the first $10,000 being paid over 12 months. The final $2,000 will be paid at the end of your second year in West Virginia. Ascend WV members will pick up their scheduled checks in person at the coworking space. Reach out to ascendwv@mail.wvu.edu for more information!
Are the financial incentives taxable?
Yes, recipients are solely responsible for any taxes associated with payment by the Ascend WV Program for relocation to West Virginia.
What are the incentives for joining Ascend WV?
As one of the country's leading talent attraction programs, Ascend WV will provide up to $12,000 to each participant selected to make the move to West Virginia. The program will also offer a free outdoor recreation package to ensure participants are able to experience the world-class outdoor recreation found across the Mountain State. And if that's not enough, Ascend WV offers free coworking space and the ability to meet your new neighbors and network at a variety of exclusive social events. Those interested in building strong professional connections while in West Virginia will love the West Virginia University Remote Worker or Manager Certification courses and the program area's robust entrepreneurial ecosystem.
What exactly is remote work?
Remote work is growing more and more popular each year! Remote workers are employed by a company, but do not have to commute to a central location and instead can work from anywhere. Some remote workers choose to travel the world while telecommuting and others look to lay down roots. There is no better place for remote work than Almost Heaven, West Virginia, where outdoor adventure is a way of life.
Will Ascend WV be offering jobs to people who apply?
No, Ascend WV is a program for remote workers who are already employed full time outside of the state of West Virginia. If someone will be making the move with you, they are sure to find their perfect job in one of our Ascend towns. Browse available jobs in the Mountain State.
How long do I have to live in West Virginia?
To receive your full $12,000 with Ascend WV, you must live in West Virginia for at least 2 consecutive years. Reach out to ascendwv@mail.wvu.edu for more information!
Where exactly would I be moving?
Be sure to check out our Featured Communities to stay up to date with news on when applications will open.
How many Ascend towns can I apply for?
If you applied for Ascend previously and didn't make the cut, we would love for you to apply again, when those applications open. Sign up for updates to stay in the know!
If selected for the program, when will I be expected to move?
We know a big move takes careful planning, even for the most avid adventurers. With this in mind, the first group of honorary West Virginians are scheduled to begin settling into their new West Virginia homes within 6 months of receiving their acceptance notification. We do recognize that individual situations may vary and are happy to work with you to ensure a successful transition to your new home. Reach out to ascendwv@mail.wvu.edu for more information!
Does Ascend WV assist with housing?
While we do not provide housing, we have a team of community leaders and real estate professionals on standby to help make your move to the mountains seamless. Whether you are looking to rent or buy, we have locals on the ground who can help point you in the direction of finding your dream home among the hills. And did we mention our low cost of living? West Virginia proudly boasts a housing cost of 16% below the national average, with median home prices far below that of other regions.
Can I purchase a home in West Virginia?
Of course, you can! Living in Almost Heaven is really that… Almost Heaven. To help you find the perfect place to lay down some roots, the West Virginia Housing Development Fund has a variety of programs for first-time homebuyers.
I have a spouse/household member joining me. Will they be able to find a job?
In West Virginia, opportunities await in industries like advanced manufacturing, technology, aerospace, healthcare, education, tourism and more. Innovation is on the rise in West Virginia, with many major industries moving to our mountain towns. Virgin Hyperloop is among these brands making the mountain move, choosing West Virginia as the home of its certification center where ground-breaking transportation innovation will be tested.
But don't worry, you won't have to tackle our bustling job market alone. Each of our Ascend WV communities will have a program coordinator onsite who can help connect your spouse with employment resources and local contacts who can help point you in the right direction. Browse available jobs in the Mountain State.
When did Ascend WV begin?
The idea for Ascend WV was born in early 2020, at the Inaugural Marshall University CEO Panel, just weeks before the world would face a major pandemic. Inspired by the discussion between Brad D. Smith and the CEOs of Adobe and Paypal, the seed for Ascend WV was planted. With a generous gift, Brad and Alys Smith created WVU's Outdoor Economic Development Collaborative and in partnership with West Virginia Tourism, the vision came to life. The Ascend WV program officially launched in April of 2021 as Ascend Morgantown opened for applicants. Reach out to ascendwv@mail.wvu.edu to learn more!
How is Ascend WV funded?
Ascend WV is made possible by a generous $25 million gift from Brad D. and Alys Smith, founding West Virginia University's Brad & Alys Smith Outdoor Economic Development Collaborative.
Application and Eligibility

What are the qualifications for Ascend WV?
Applicants must be 18 years or older with a full-time job and the ability to verify employment details and remote status. Selected applicants must be able to work remotely in the West Virginia through a company located outside of the Mountain State. The final requirement is simple: You must be drawn to the outdoor lifestyle and be ready move to West Virginia! View Terms & Conditions. 
Who is the ideal candidate for Ascend WV?
The ideal candidate is someone who can work from anywhere and is looking to find a better work/life balance. We're looking for folks who long for a sense of community, thrive with new adventure, and enjoy the great outdoors.
How are applicants chosen?
To join Ascend WV, you must first submit an online application which will be analyzed by the Ascend WV team. Top-scoring applicants will be asked to participate in virtual interviews before final selections are made.
How long will the selection process take?
We are collecting a fantastic number of quality applications since all locations opened on June 14th, and applications continue to be reviewed as they are received. Correspondence regarding virtual interviews for select applications will be emailed, so please be on the lookout!
Can couples/families apply?
Absolutely! Individuals, couples and families are all sure to love life in the mountain towns of West Virginia. If more than one member of a family applies, keep in mind that each applicant will be reviewed individually. We are happy to welcome significant others and family members to West Virginia; however, we cannot guarantee that both or all will be accepted to the program. Reach out to ascendwv@mail.wvu.edu for more information!
I don't currently work remotely, but I can transition to remote work in my current role. Can I apply?
Yes! Those over the age of 18 who have the ability to work remotely and currently live outside of West Virginia are eligible to apply. Verification from an employer is required during the application process.
What happens if I become unemployed or lose my job during the Ascend WV program?
We understand that sometimes employment decisions are beyond an employee's control. If something unfortunate happens to a participant's employment status, we will review the situation with each participant on a case-by-case basis. Reach out to ascendwv@mail.wvu.edu for more information!
I am a remote worker, but I have to travel for work often. Am I eligible?
Yes! We would love to have you, even if you are a frequent flyer. You will love your new home in Almost Heaven and enjoy your proximity to many major metropolitan areas and airports!
I currently live in / I just moved to West Virginia. Can I apply?
Ascend WV is a program aimed at attracting new residents to West Virginia, so you, unfortunately, would not be eligible. But, we would love to have you join us in welcoming our Ascend WV participants at socials and networking opportunities. Discover other ways to get involved!
Can I apply if I am not a U.S. citizen?
Applicants must be U.S. Citizens or Green Card holders. Please view our full Terms and Conditions for more information.
I am from West Virginia and currently living elsewhere, can I apply?
You bet! We would love to welcome you back to the Mountain State as part of this program, as long as you meet our other eligibility requirements. View Terms & Conditions
What if I am selected, but I move away before the 2 years is over? Do I have to pay back the money?
We sure will be sad to see you go! If you move away before completing the entire program length you will keep only the money you have earned up until the date of your departure.
How many spots are available?
The Ascend WV program is a long-term talent attraction program. Each region invites a select number of candidates each year, with an eye toward sustainable growth. Currently, almost 50 Ascend participants have moved to the Morgantown Area and around 30 participants are in the process of moving to the Greenbrier Valley. Applications are now open for the Eastern Panhandle which will welcome its first cohort, and Morgantown Area and Greenbrier Valley are again accepting new applications. Stay tuned for announcements on when the next town will launch applications. Ascend WV will continue to evolve to include more mountain towns across West Virginia, so make sure you keep checking our website for updates!
When can I apply for Ascend Morgantown Area?
Applications for Morgantown Area are now open. Start your ascent today and apply now.
When can I apply for Ascend Greenbrier Valley?
Applications for Ascend Greenbrier Valley are now open. Start your ascent today and apply now.
When can I apply for Ascend Eastern Panhandle?
Applications for Ascend Eastern Panhandle are now open until August 31! Start your ascent today and apply now.
Am I required to become a WV resident?
In order to be eligible to receive the program benefits, you will need to be a full-time resident of West Virginia during the program Term of 24 months. However, we have a feeling that you'll never want to leave #AlmostHeaven!
Do I have to relocate my business?
No, you are not required to relocate your business when you make the move to West Virginia. You just need to be able to manage your business remotely from WV if you choose not to incorporate in WV. Reach out to ascendwv@mail.wvu.edu for more information!
Life in West Virginia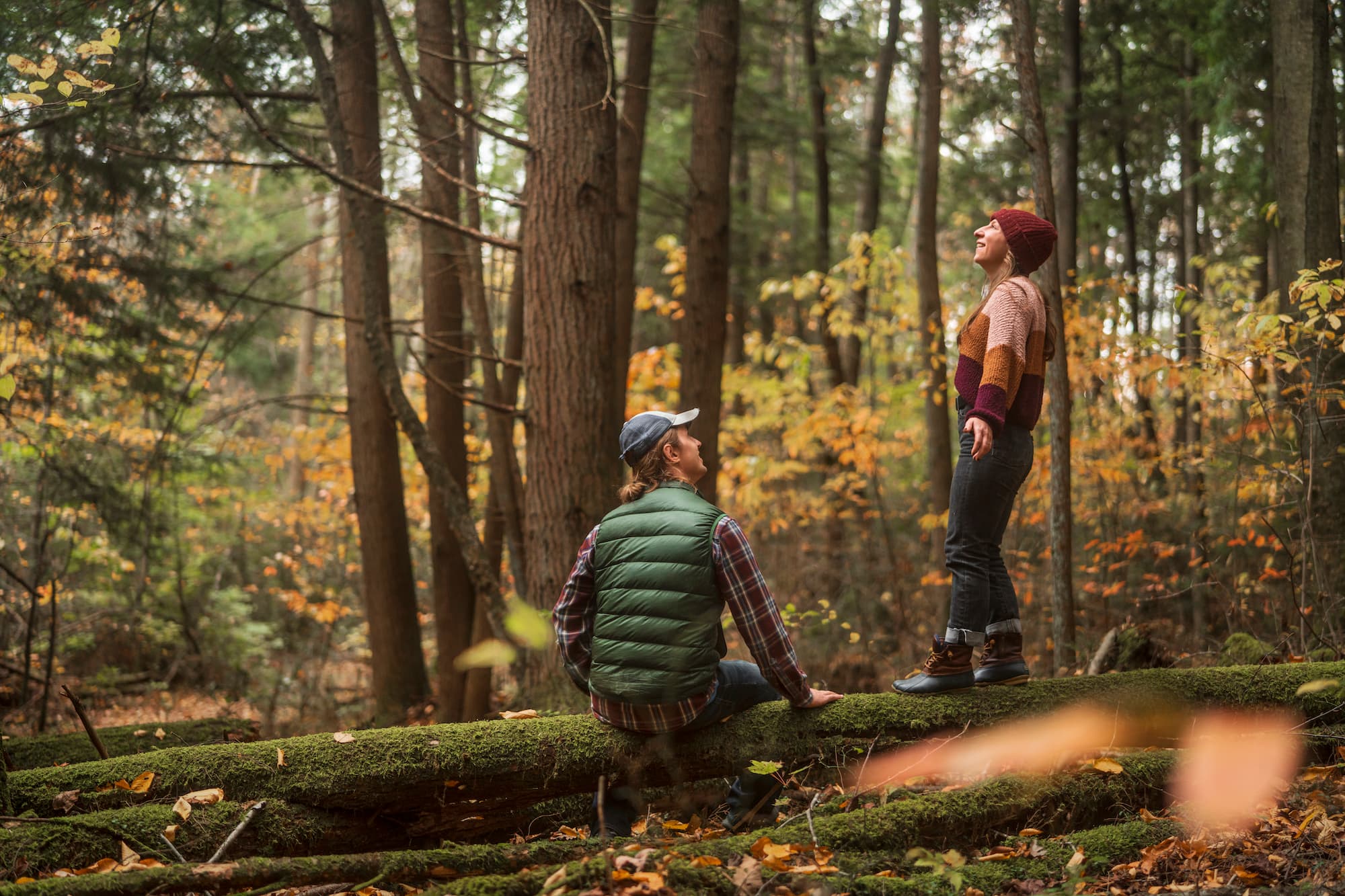 What is the state income tax and local sales tax?
West Virginia's income tax rates range from 3% to 6.50%, depending on citizen's income level and filing status. Local sales tax is 6%, with some municipalities varying slightly.
Where is West Virginia?
West Virginia is located in the heart of the Mid-Atlantic region of the United States and is within a day's drive of many East-Coast favorites. Our Ascend WV communities are strategically located near major metropolitan markets for quick and convenient access for business travel.
The Morgantown Area is just over an hour's drive from Pittsburgh, PA;
The Greenbrier Valley area is less than two hours from Roanoke, VA and Richmond, VA; and
The Eastern Panhandle area is just 90 minutes from Washington, DC.
How can I get to West Virginia?
Though our country roads are so beautiful they inspired John Denver's classic hit, reaching WV by air is two things: scenic and simple. With four airports located in Huntington (HTS), Charleston (CRW), Bridgeport (CKB) and Morgantown (MGW) and close proximity to major international airports, your business travel will be a breeze! Reach out to ascendwv@mail.wvu.edu for more information!
I love to be outdoors. What adventure opportunities are there in West Virginia?
West Virginia is sitting on some of the best natural resources on the East Coast. With over 2,032 miles of whitewater in the state, an IMBA awarded mountain biking Silver Ride Center and over 4,000 rock climbing routes and bouldering problems in the New River Gorge National Park and Preserve alone, year-round adventures await. In West Virginia, breathtaking views inspire us and mountain landscapes are always within reach, with an abundance of public lands and the nation's newest National Park.
Besides outdoor recreation, why else should I move to West Virginia?
Have we mentioned the amazing quality of life you'll find in West Virginia? With Ascend WV, we will help you discover the magic that makes West Virginia a place you long for. Enjoy a cost of living 22% lower and median home costs $134,800 lower than national averages as well as safe towns boasting low crime rates.
Here, you'll meet neighbors that will become life-long friends, experience the best of small-town living with communities that house local eateries and breweries and enjoy a serene quality of life day in and day out. Say goodbye to traffic jams and hello to wide-open spaces.
All that, plus $12,000 and free outdoor recreation! Let us help you find the life you've always dreamed of.
Picture Yourself In #AlmostHeaven