Program Overview
With a shared vision for innovation and a deep love for the mountains of West Virginia, this program was founded. Soon enough, your story and ours will converge.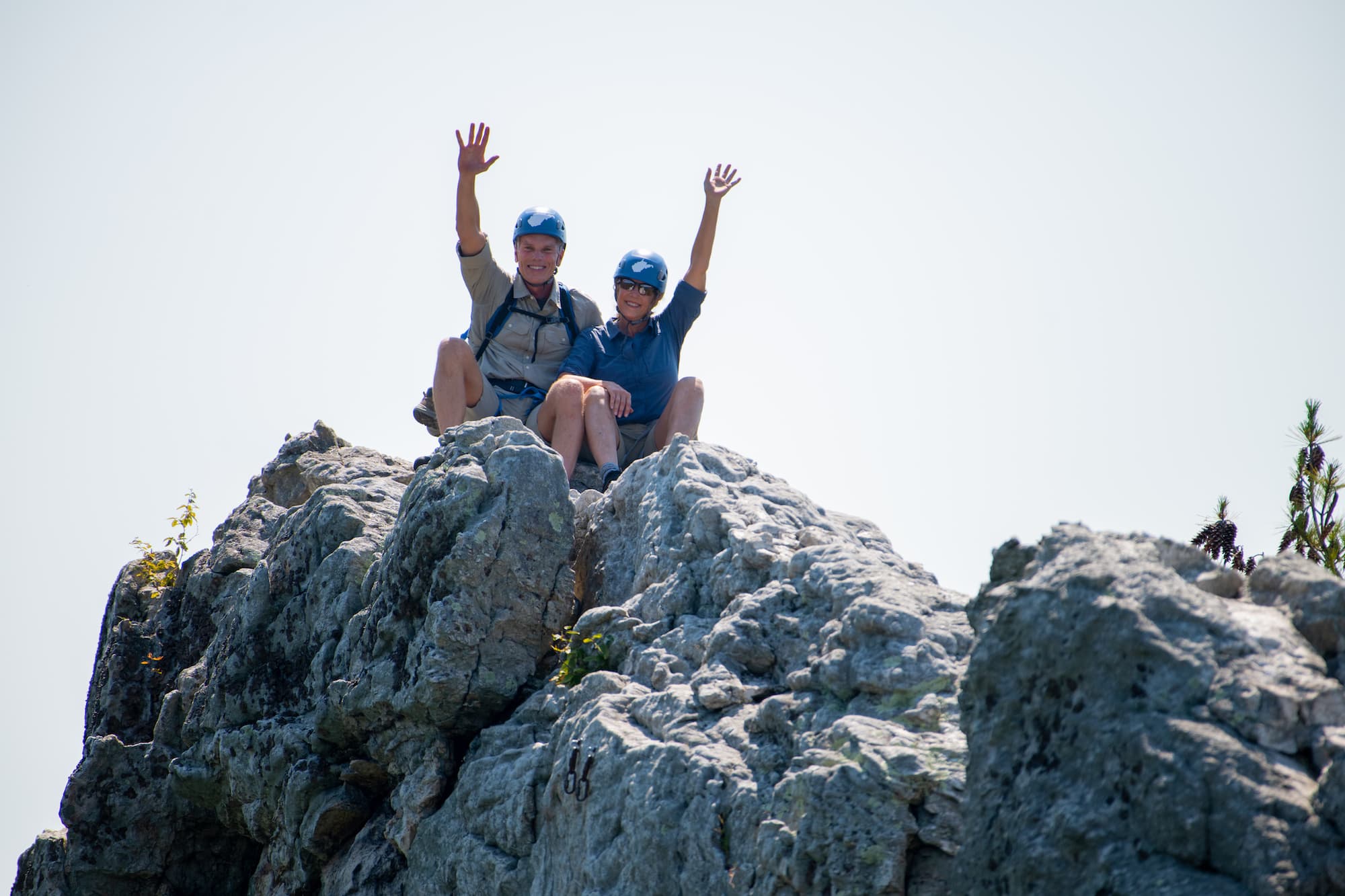 The Story
Born and raised in Kenova, West Virginia, Brad D. Smith had dreams and aspirations that took him far away from his mountain home. With a mind for innovation and backbone for perseverance, Smith set out into the business world, holding close to the things that matter most and lessons learned from his home among the hills. Smith reached the greatest heights in Silicon Valley, as the CEO of Intuit, leading brands like TurboTax and QuickBooks to become household names. Smith became the 38th president of Marshall University in January 2022.
With a shared vision, Smith put in decades of hard work and determination alongside his wife Alys, who is an achieved attorney and visionary leader. Smith found that what drove him to greatness was also the thing that called him back: his West Virginia home.
The Partnership
Seeing the problems faced by modern remote workers Brad and Alys Smith came to a realization: a slower pace and high quality of life, paired with limitless outdoor adventure makes West Virginia the perfect place to work remotely. The hills of West Virginia are no stranger to innovation, with mountain towns full of visionaries and growth in areas like tourism, sustainable development and next-level transportation. With clear eyes and a full heart, the Smiths made a transformational $25 million donation to West Virginia University, naming the Brad and Alys Smith Outdoor Economic Development Collaborative. In partnership with the State of West Virginia, Ascend WV was born.
The Program
Ascend WV is more than a remote work program. It is a vision of a better way of living in a place that gives to you more than it takes back. Through Ascend WV, the nation's remote workers can build a new life in the mountain towns of West Virginia. With incredible incentives like $12,000 and a year of free outdoor recreation with access to complimentary gear rentals, the Ascend WV offer is one that cannot be matched. Paired with a dreamy quality of life and unbeatable cost of living, Ascend WV offers remote workers the opportunity to choose a life worth living.
Brad D. Smith
Raised in small-town Kenova, Brad D. Smith is a champion for all things West Virginia. Recently a Silicon Valley executive and board member, Brad has since returned home to the Mountain State to focus his attention on giving back to the place that built him. In addition to serving as the President of Marshall University, Brad is also working alongside his wife, Alys Smith, as co-founder of the Wing 2 Wing Foundation.
Learn More About Brad D. Smith and his ties to West Virginia.
Alys Smith
Alys Smith is a co-founder of the charitable foundation, Wing 2 Wing Foundation, with her husband, Brad. The foundation focuses on education, entrepreneurship and equal opportunities for all in the overlooked zip codes, primarily in West Virginia and Ohio.
Governor Jim Justice
A Raleigh County native, Governor Justice is a West Virginian through and through. With an education from Marshall University and Greenbrier Military Academy, Gov. Justice built a career in farming and energy. Yet, he always had a profound pull to give back to West Virginia through his time, talents and resources. In 2017, he was elected as the 36th governor of the State of West Virginia and has spent his tenure finding ways to grow tourism, enhance statewide infrastructure, develop new educational opportunities and set a bright fiscal future of West Virginia. With the future of remote work on the mind, Gov. Justice pulled in the help of the Departments of Tourism and Economic Development to bring the Ascend WV vision to life.
West Virginia Department of Tourism
The West Virginia Department of Tourism works with industry partners to build and promote a world-class tourism destination that provides jobs, stimulates investment, grows existing businesses and promotes a positive image of the state as a place to visit, go to college, live, work and retire. Bringing to the table elements of the state's beloved #AlmostHeaven brand, the Department of Tourism joined the Ascend WV team.
West Virginia University
Deep within the heart of Mountaineer Country, West Virginia University is committed to creating a diverse and inclusive culture that advances education, healthcare and prosperity for all by providing access and opportunity. Guided by high-impact research West Virginia University leads transformation in West Virginia and the world through local, state and global engagement.
Brad and Alys Smith Outdoor Economic Development Collaborative
With generous support from Brad D. and Alys Smith, the Collaborative at West Virginia University works to use West Virginia's outdoor assets to ignite the economy, develop world-class recreational infrastructure and expand outdoor educational opportunities.
Learn More about the Smith OEDC
Picture Yourself In #AlmostHeaven